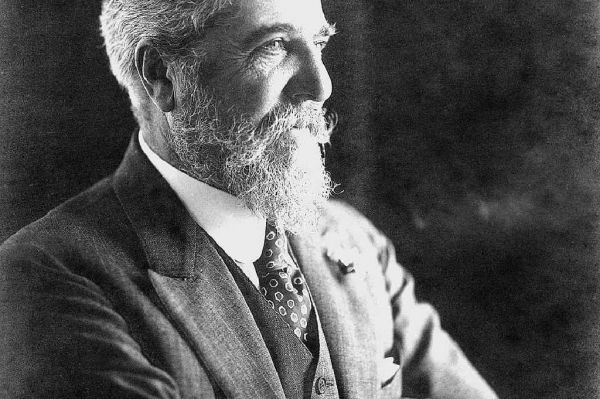 To most people the word "Tiffany" sounds quite familiar and easily recognizable. Some connect it with the greatest and most well-known jewellers, "Tiffany & Co.", while others associate it with the celebrated technique of lamp manufacturing.
Both are correct, since we are dealing with the same family which claimed among its members the most distinct and talented artists of their time. While the father of the family, Charles Lewis Tiffany, the founder of the famous jewellery firm, headed the family company, his son Louis Comfort Tiffany (1848-1933) decided to follow his passion for art, becoming in time one of the legendary glass designers.
In addition to designing furniture, painting and making stained glass pieces, in the 1880s Tiffany began focusing his attention to interior design in order, as he himself said, to bring "art into American homes". After collaborating with him on lighting the first movie theatre in New York, his friend Thomas Edison (who discovered the light bulb) suggested the idea of making electrical lamps.
Soon after, Tiffany began creating lamps as small versions of his stained glass windows, developing the idea into a new art form. Tiffany lamps were recognized for their exquisite design and handcrafted details (richly patinated bronze bases). His biggest wish was to bring beauty to the masses, but Tiffany also made discoveries in the process of glass manufacturing. He patented four types of glass and worked with teams of craftsmen to manufacture stained-glass windows, lamps and lamp bases.
The motives in Tiffany lamps were inspired by his love of nature. Some patterns featured on his lamps include the tracery of spider webs, peacock feathers, peonies, dogwoods and dragonflies. Tiffany claimed that in the beauty of the glass on his lamps people could enjoy the elements of nature, such as flowers in bloom, all year long.
After the great crisis in the early 20th century, Tiffany objects were rediscovered in the late 1950s owing to the great interest shown by collectors and museums. In 1998, two Tiffany lamps made the top ten list of United States auction prices for decorate arts (nearly $2 million each)
His exceptional career lasted 57 years, until his death in 1933, when the Tiffany Studios closed down.
Today - 73 years after the closing of the New York Tiffany Studios, 95 percent of all production of Tiffany lamps are done in China, the cradle of porcelain and glass, where lamps are handcrafted out of top quality unbreakable glass and under strict rules and original manufacturing patents. The lamps bases are made of bronze and zinc alloy and all lamps are adapted to the European market (CE certificate).
L.C. Tiffany - All